Cues are a collection of modified DMX values inside a Cue List. When you store the first Cue it automatically creates the Cue List around. This behavior is similar to the Cue handling in StageLight before the v3. Then you import an older project this is also the fallback.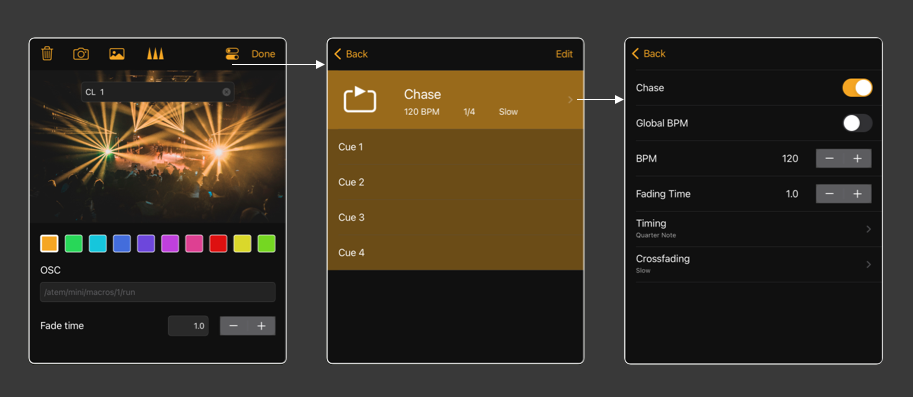 Sequences
When you add more than one Cue to a Cue List it automatically is changed to the mode Sequence. Sequences are time-based or can be triggered by the Go-Button.
Chaser
A Sequence can be changed to a Chase. Chases are BPM-based triggered and can be synchronized with Ableton Link or with MIDI Clock. Everything is based on the beat grid. When you activate Global BPM (default) means the Chaser uses the global BPM. When you deactivate Global BPM you can adjust the BPM for this Cue List. This value overwrites the Global BPM. When you use Ableton Link only the option Global BPM makes sense.
Global Sources
Global Sources are used to trigger active Cue Lists at the same point. The following global sources are used:
Global BPM
Global Go
Global MIDI Clock Sync