StageLight supports now LumenRadio´s MoonLite and TimoTwo via Bluetooth.
About the Wireless DMX / CRMX
With CRMX, LumenRadio has developed a radio standard for the extremely reliable transmission of DMX messages. CRMX is an abbreviation for Cognitive Radio MultipleXer. In addition to cognitive coexistence, i.e. trouble-free operation in the 2.4 GHz networks, CRMX offers automatic error correction, has a long-range and is characterized by a low, imperceptible latency of only five milliseconds.
A Bluetooth interface has been provided for the use of MoonLite or in a mobile app, which has supported StageLight since this release (V2.13).
How to use in StageLight
With 3 easy steps, you can use the wireless DMX solution from LumenRadion in StageLight.
Activate Bluetooth in the Settings Menu
Choose Wireless DMX (D-DMX) in the Universe Details View
Select your device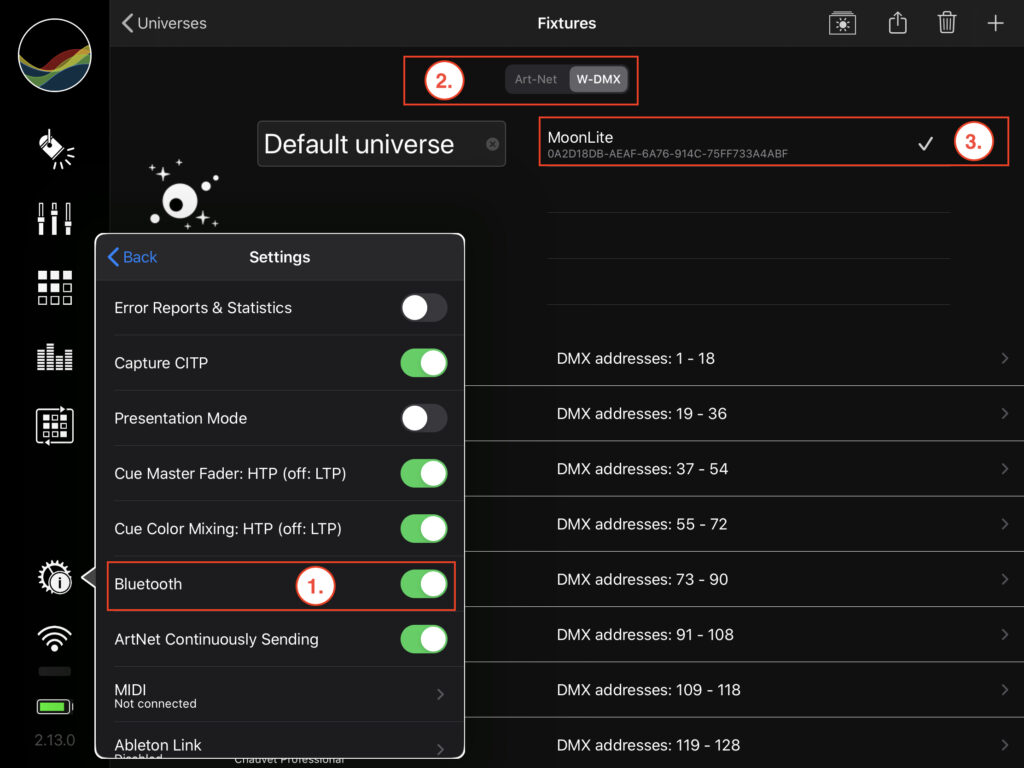 To use this fantastic wireless functionality you need in StageLight XL or the Ultimate Package (In-App-Purchase). With the Ultimate Package, you can use up to 10 universes. It doesn't matter whether it's ArtNet or W-DMX or a combination of both.
Links