I have asked you in the StageLight App Community what do you wish in the app. The result is the special Christmas Community Release with the following features:
Go-Button Function
In the new Single-Cue mode you can have the Go-Button function in the cue playback. Double-tap on a cue button and this cue will be faded in and another active cue will automatically be faded out. In addition to HTP and LTP, there is now color crossfading possible. You can adjust this in the settings menu. In the cue settings, you can adjust the fading time.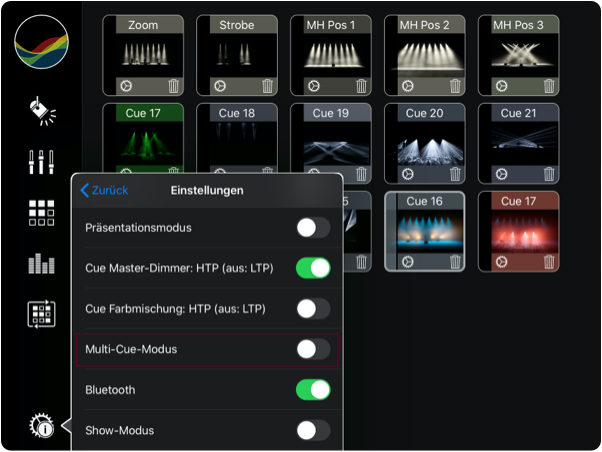 BPM Tap Function
In the sequencer view, you are now able to tap the beat and the BPM will be automatically calculated.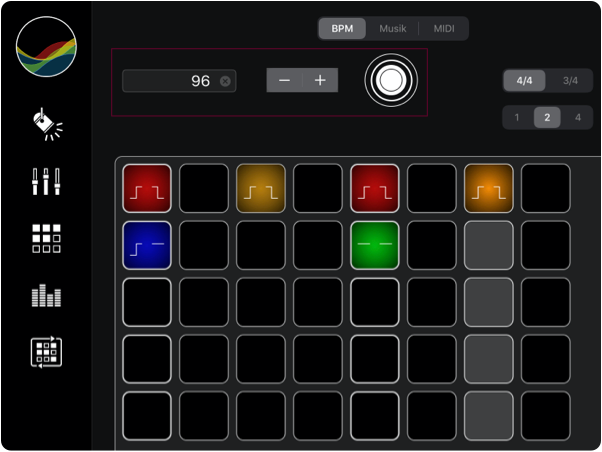 Links