I am so thrilled to announce the new StageLight release with the following amazing features.
MIDI Clock Sync
Now, you can synchronize the sequencer's timeline in StageLight to an external MIDI clock. This makes it easy to control the lights based on the tempo of the music.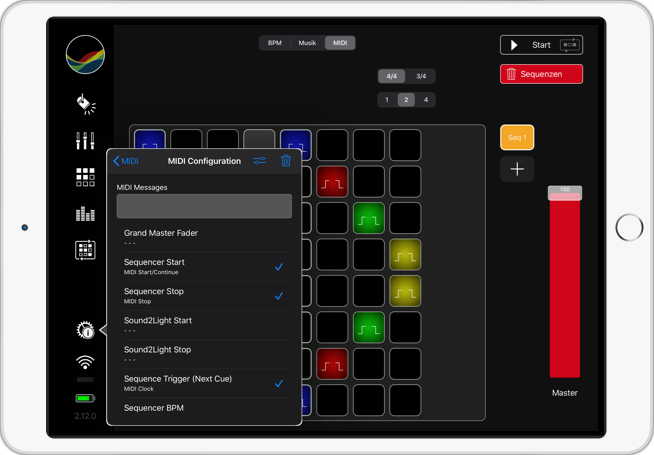 Improved movement effects
The movement effects are redesigned. They fit better at the tempo of the sequence and fill the whole timeline. You are now able to adjust the center and the width of the movement and the speed.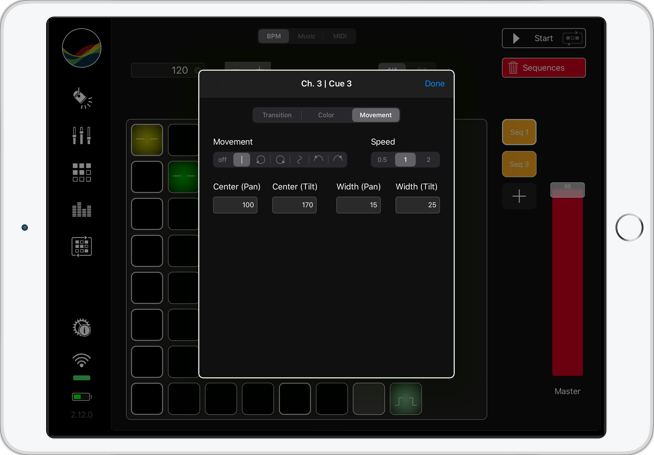 Import/export of sequences
The current release solves one of your main pain points in StageLight. You are now able to import and export your sequences as well inside the show-file.
And finally, the release contains a lot of bug fixes and improvements to increase performance and stability.
Are you looking for help and discussion around the StageLight app? Then join the StageLight Community on Facebook.
Links